We developed a concept for 110 km of Cable cars around Lake Toba which can be payed by the people or companies, they want to buy the right to built a tower and to want to use it for their own Business or their own house. It is a crazy idea, which has been never done before in the world and which is possible.
350 Towers, where on the roof of the building each turnaround a cabin stop. At around each 300 m is an access to the cable car for everybody. We show you here the powerpoint presentation of the first draft.
You can download it in English version (cable car lake toba) or in Indonesian version with google translation: (cable car lake toba.en.id)
Here the first two pages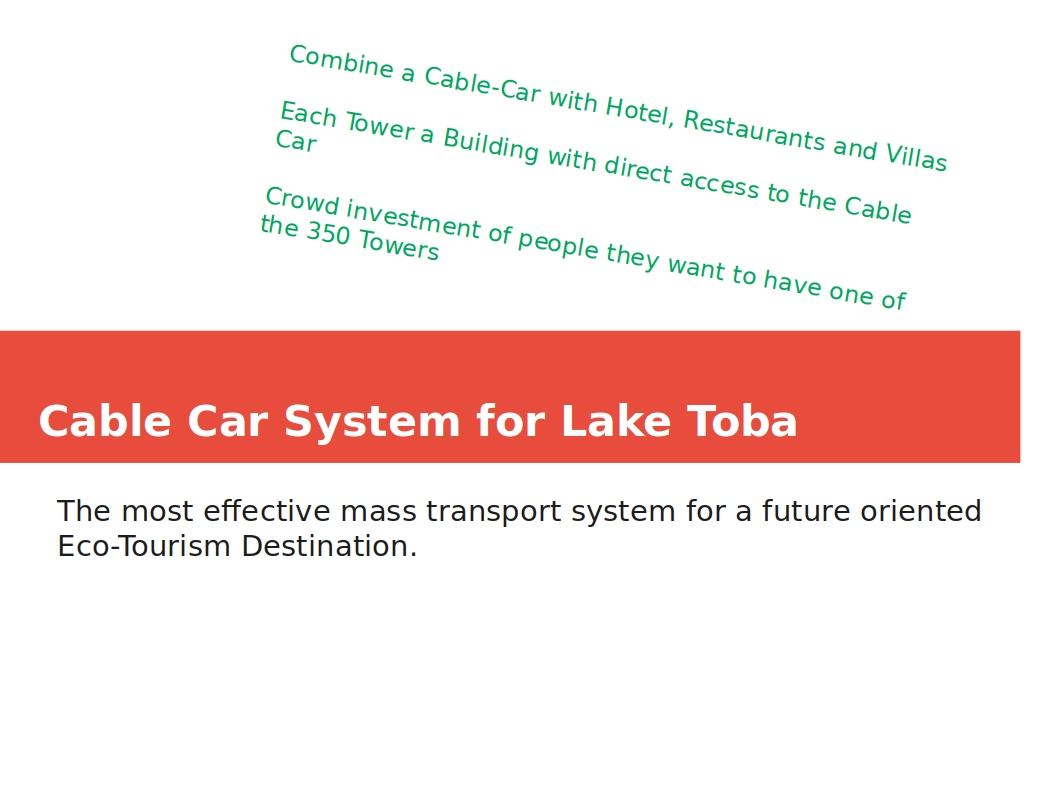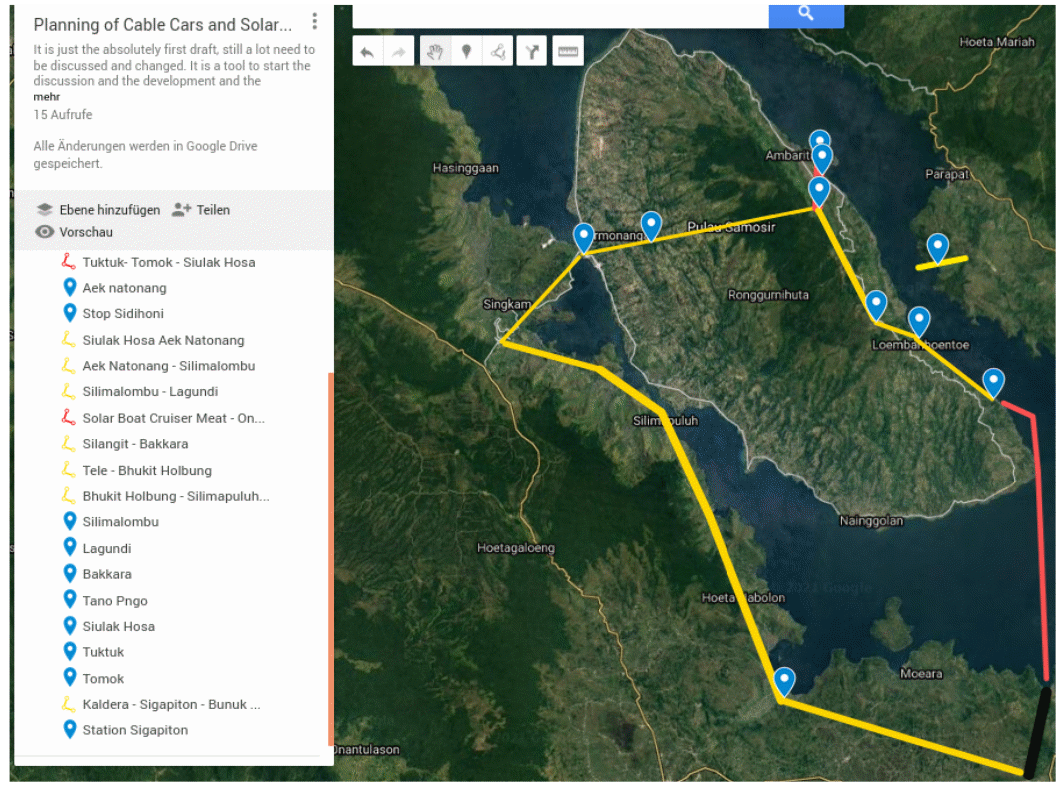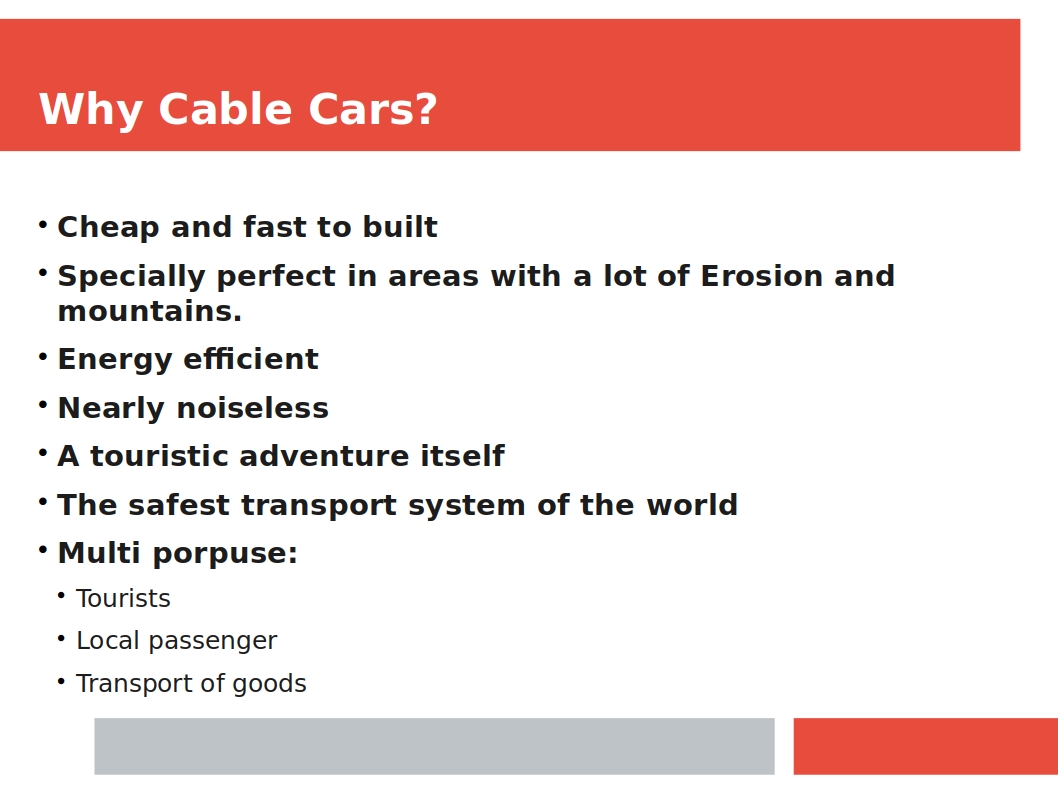 To look at the actual status of the planning, we prepared a webpage for you here.
Also we thought about the transport on the lake. For this maybe you look at our longer existing page: Access to Lake Toba