ABOUT
From an isolated village at the edge of Parapat city, Aek Sigapiton stands out and show it self to the world as Indonesia local bottled water that challenge foreign bottled water brand. Aek Sigapiton is a spring that located in Sigapiton village, Ajibata district, Toba Samosir regency.
SOURCE
The water spring comes from 3 rock crevices at elevation 1000 mdpl. The streams from 3 rock crevices then merges into 1 stream and called Bonani Aek ( The Beginning of The Spring). The stream flows approximately between 6 liter/second and 20 litere/second downstream.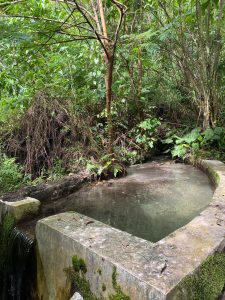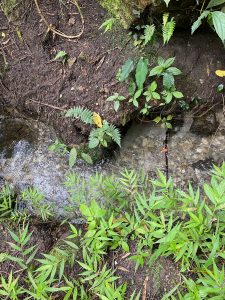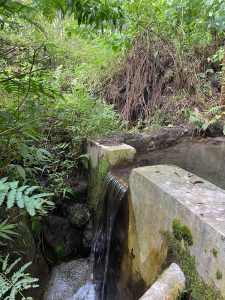 Bonani Aek is the source that people at Sigapiton use since old times. Since 5 years ago, the irrigation system for village was started to built. People usually use it for everyday life, like for cook, drink, and to irrigate their farm, so it become the pulse point of activity at Sigapiton. 
BENEFITS
This Aek Sigapiton is a pure mountain water.
It contains natural minerals.
You can buy the special bottle for once and use it for lifetime by refill it at the spring.
Help local community reduce plastic waste
Drink from local source than abroad source
PRODUCTION
How
The water comes out of the mountain of the biggest Caldera of the world. It is filtered and enriched from the volcanic stones with a lot of minerals. The water is beeing tessted for centuries from the villagers of Sigapiton. Everybody there drink the water fully unprocessed. Not any negative case of consuming the water is beeing reported. The people are proud of their water. They believe the water more then a testing from a labratory. If the governement want to test the water – Silakan. For the people of the village it is just waste of money for nothing.
Therefore the water goes from the spring directly down to each house with a pipe. In each house of Sigapiton the water can be taken. The Aek Sigapiton is ready to consume.
Packaging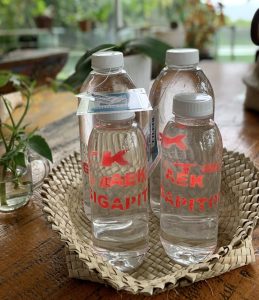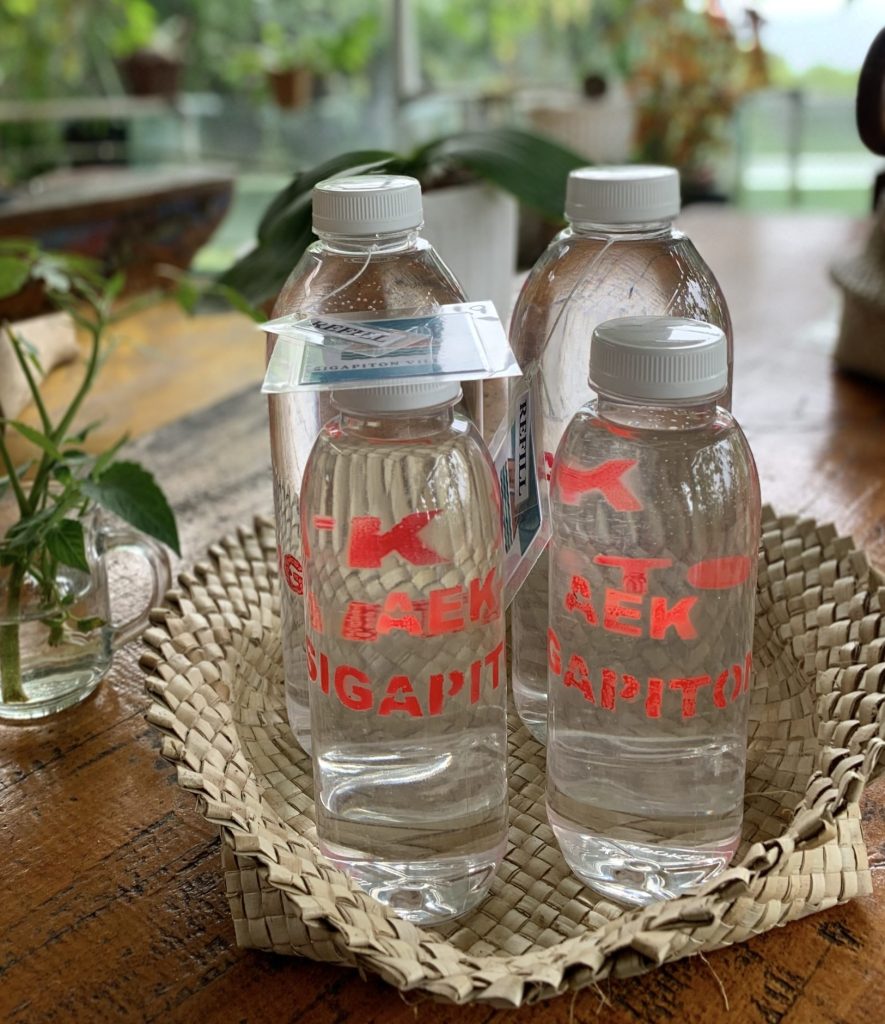 On the first period, we buy bottles for Rp. 225.000 /3 dozen (big bottles) and Rp. 150.000 /3 dozen (small bottles). On the second period, we buy bottles for Rp. 4.500.000 (1000 small bottles) and Rp. 3.000.000 (500 big bottles). Then we mark the trademark "Aek Sigapiton" at the body of the bottle by paint spray, bottle filled with Sigapiton water and we designing the products labels with photo paper and laminated then the label is attached by tying it with white thread and finally bottles that have been filled and labeled, branded are ready to be sold.
PRODUCED BY
This product is initiated and produced by Sigapiton people that get training at Silimalombu Ecovillage and also the founder of Silimalombu Ecovillage, Ratnauli Gultom and Thomas Heinle.
WHERE YOU CAN BUY
You can buy this Aek Sigapiton by visiting Silimalombu Ecovillage, Sigapiton Village, or buy online via Sigapiton website, Silimalombu website, Instagram, Shopee, and Tokopedia.
You can visit the online store by clicking the links below
Sigapiton Website
Silimalombu Website
Instagram
https://instagram.com/sigapitonvillage?utm_medium=copy_link
Shopee
Tokopedia