The idea of Cable Cars exists already a long time. With the development of Lake Toba as a first priority destination the idea was getting a key idea in the development of Lake Toba as a Eco tourism destination specially for hikers and bikers.
They don't like huge roads and parking spaces. They like the nature and small paths. But it needs an infrastructure and a marketing. With 110 km for a first step, it will be reached both.
We wrote a first draft of the concept and we discussed this with the Minister for Tourism and creative Economy Sandiaga Uno in February at an Audience with the PHRI at the Simalem Resort.
We went on with developing a concept and involved also the Lake Toba Authority (BOPDT). At the 26th of March we pitched the idea of 110 km Cable Car around Lake Toba at a meeting with Sandiaga Uno and members of the Parliament of Indonesia in Samosir Villa to the public.
Also we involved the new elected Bupati of Samosir Vandiko Gultom in the idea and he like this idea.
We discussed the possibility of the towers as building also with the Representative of Doppelmayr in Indonesia Mr. Hans Jost. He asked now for concrete coordinates for the first project to calculate a price and give a first presentation. He gave us this note: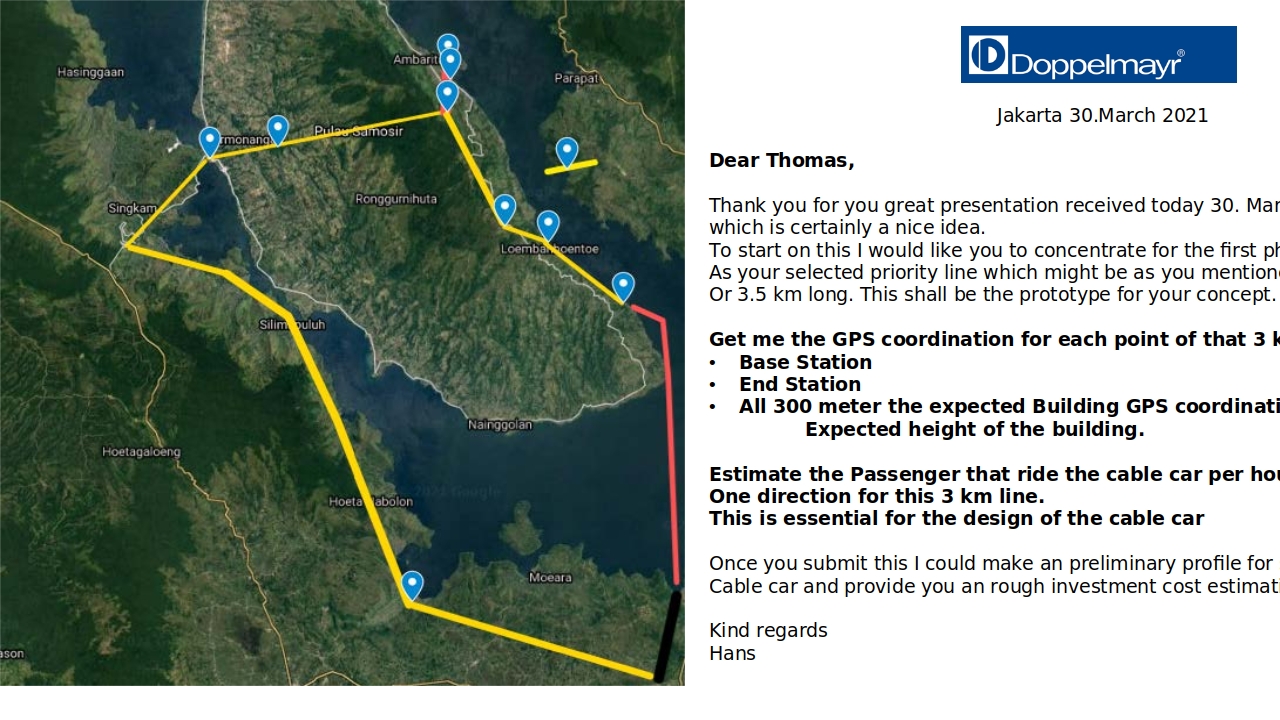 We think, the best is to start with the Cable Car from Tuktuk via Tomok to Siulak Hosa. There are already tourists, which will use the Car and a lot of people can see it. Therefore we gave to Mr. Hans this coordinates now and he will make a planning for this. The coordinates I gave, you can see and follow here in Google maps. This will be automatic updated.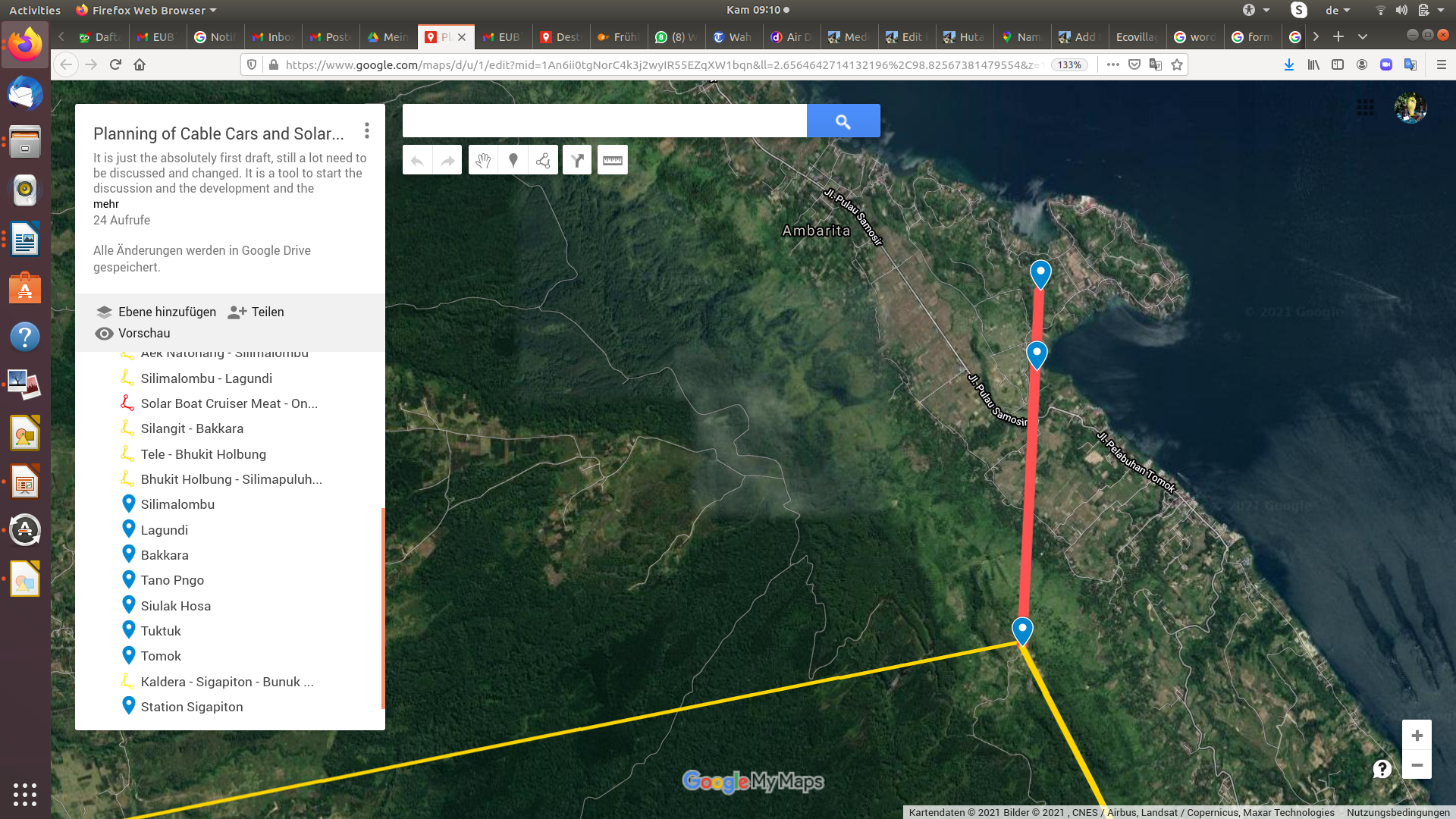 You can click on the picture to go directly to google maps.
The company Doppelmayr will now make a planning and a Calculation for this part first. This will be ready 3 weeks after Easter. In this time we will communicate and discuss the project further. And a planning group on Samosir with the new elected Bupati we want to install.
If you have any comments, please send us an email to cablecar@laketoba.net
If you want to go to the main page for the Cable-Cars, please click here