The Botanical garden of Eatables
In our garden you will find a wide variety of fruit trees, vegetables, herbs from South East Asia. The Founder Ratnauli Gultom designed the garden in the last 12 years on the Land of her ancestors, the King of Silimalombu.
The garden is integrated in the old mango forest. The oldest tree is the around 500 years old and still have a lot of fruits. The tree is called, the Mother of all the "Mangga Toba".
The Botanical garden is designed with a lot of permaculture principles. The idea behind is, that the plants can grow alone and it don´t needs a lot of cleaning around.
You can walk around the around 10 ha huge park, you can sit down up between the Mango and vegetable garden, can drink a fresh cinamon leaf tea ………
Ecogarden and New Technology
We started to sign all the plants, that you get known much more of the plants. We do this in a modern way. We sign our plants also with a 3D Code. You can scan the sign and directly you get all the Information about the plant on your smartphone. At the end you have all of it in your smartphone and also later you can look again to learn the plants.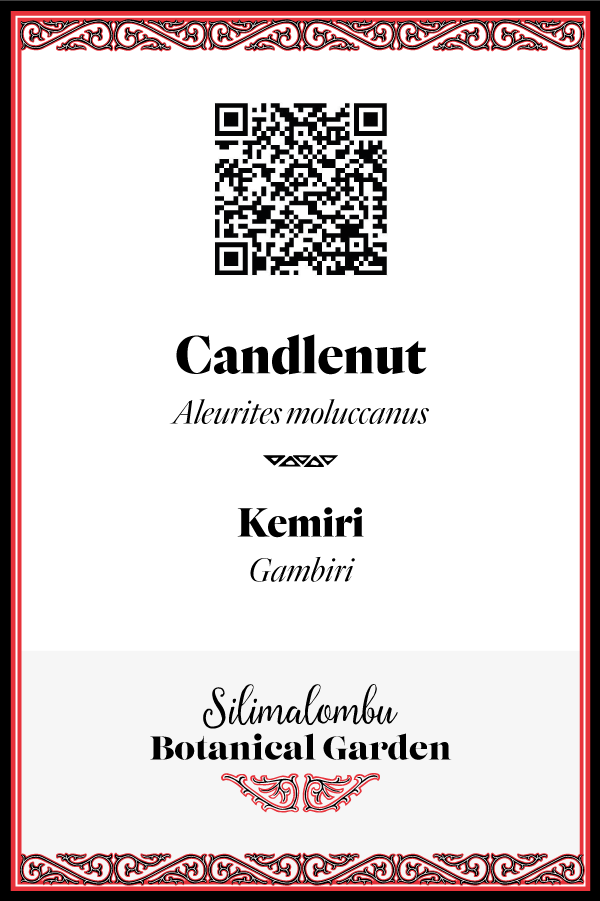 To create all the descriptions, it is also nice for a Volunteer to make this all. If you know somebody, who like to do this, inform us per Phone or Whatsapp: +6281260858209
Also if you see a plant, which you know, and which is not signed, we can generate the code for the plant and we can sign it together and can add your name to the sign.
Also you can harvest yourself with help of our staff some fruits and vegetables and we can cook this together with you at our open restaurant.
A great experience for all nature lovers, families, kids and everybody!
Just look, what the nature can give you.
Open daily from 9am until 6pm.
Entrance fee for adults 50.000 Rp, for kids from 6-14 years 25.000 Rp. incl. Welcome drink, tea, coffee and 1buffet- meal. And testing of our Mango Wine
You can find a presentation about this in English here. For the Indonesian Google translation, click here.
Here is a non exhaustive photo list of the edibles of our Botanical Garden. Click on the images to get more infos.