Our Experiences with Airbnb
Until Airbnb declared, they want to go public, it was a really nice working together with the Airbnbn community.
Now it looks like, it will fully change. Before we accepted this, that on the webpage have been a lot of bugs and we helped the community to solve it.
The last year now 7 payouts have been totally wrong. wrong calculated by a bugged software. Even after a complain more than a year ago, they cannot solve the problem. And they want to make us guilty for it. They forward, based on a software bug, a wrong declaration of intend (They just forget to calculate more persons. They only multiple one but not the amount of guests, they will come). And they write us now, that we are responsible for the dammage!
Crazy or?
Here we will report about the ongoing process.
Everything what we are doing is fully transparent. All the time we get the recommendations from our guest, this is getting published on the website of airbnb. I think, we have to do the same now with our experiences with airbnb. We have to make the platform safe for the community, for the hosts and for the customers. Or what you think? Just send us a email about your experiences?
But still I hope, Airbnb wake up and don´t destroy all the trust the community gave to airbnb! Then we look for the real problems of the planet again and can use our power for our guests, our farm and enjoy life. Then this can be instandly deleted again….
But after our experience I started to research now more about Airbnb:
For example in youtube a report about the bugs, which are related to our:

Or a report of the profits of Airbnb on a german Television:

Here we will publish now our communication with AIRBNB:
Since beginning of last year you made in the calculations more then 10 mistakes. We miss and if we look for the bookings ahend we miss I think even more then 10.000.000 IDR.
I thought you solved your software problem, but it is not solved. I wrote everything as a feedback to the reservations, i don´t want to write it again. I didn´t copy it and at the end I got just the message, you will ot reply on this. Just look at the feedbacks from me and solve the problems and transfer us the missing money
Thanks
Thanks for your message — Airbnb Support will reply as soon as a specialist becomes available.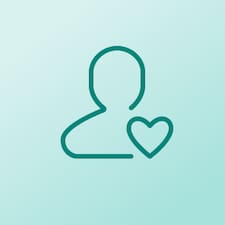 Hi Ratnauli, this is Sofía from Airbnb and I'm here to help you.
I'm sorry to hear that you have been experiencing inconveniences, but unfortunately I don't have access to the feedback forms to review your issue. Can I kindly ask you to explain to me what happen in order to help you?
Hello Sofia, I don´t know, why you not fix the bug in your software, that we all the time get wrong calculations. We complained this already two times.
We thought this bug is fixed and we didn´t looked all the time on the payments and that is everything ok. We have to do other things. Also it is your business to make the right calculations. but always the calculation forget again to account more persons. This is what I see now, because I went through all the reservations again, there is the problem. sometimes your software don´t multiplicate.
Then the last time last year, your support said, that we don´t have to accept the booking, if a guest make a booking and YOUR calculation is wrong. This is just ridiclous. It is your job and your Business and our guest and we pay for your service!
Therefore it is your damage and not the problem of our customer or of us. The customer and also the future customer with the wrong calculation based on the bug in your software trusted in your offer and therefore it is a valid contract and you have to pay the damage. This is absolutely clear. Don´t disturb our customers with this. Just pay your damage and finiish! And do this before you think about to Going Public. The potential future shareholders don´t like to hear problems like this.
But if you don´t solve the problem now and for ever, than, I will not promote AIRBNB anymore, what I have done the last 3 years around Samosir and you can see, how much more properties you have now there. This was me! We made workshops with the locals and showed them, how to use Airbnb and helped them to starting. I didn´t looked for the provision, you would give me for this. But now I am angry! And maybe really angry. Sitting there since now since 4 hours to work on your bullshit. I have to charge you my hours of work. In Germany I got for things like this in an hour around 150 € to research such a IT Bullshit what you are doing.
So now hopefully you will solve the problem. I put all your mistakes in a Excel Sheet and will send it to you. You just have to cut down the 3 % service charge, this I didn´t done until now. But this you can do.
You say, that you will answer in between of 24 hours. Where is yoour answer. We already getting bad reviews , if we don´t react in between of a few hours. I want an answer now!!!!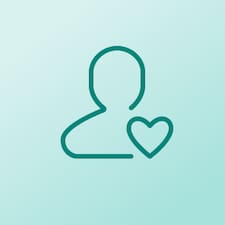 Hi Ratnauli, sorry for the delay, I was out of office. I will continue with the investigation. However, I need to let you know that every reservation payment difference was due to a reservation alteration. Every alteration sent by a user (host or guest), has to be approved by the other user. In this case, every alteration sent by the guests were approved by you, letting you know about the pricing before accepting them.
No problem, everybody needs time out of the office…
Sorry, but with your opinion you are wrong. We give you our prices on your webpage. This is our declaration of intend! We have a contract with you as a service provider. You forward another declaration of intend. For this you are responsible! The guest accept your declaration of intend. Therefore you made this contract with the customer. Therefore this contract is valid. And you are responsible for it.
We activated the instand booking. We just get the execution of the contract you made. Therefore it is your damage. We don´t see, what you declare to the customer. We just get the finalized contract, where the Customer already payed.And I don´t want to solve the problem of your wrong programmed software and your inability to solve the software problem, which we already complained about more then a year ago.And sorry, you are not a fancy startup anymore, which we really liked and supported all the time. You want to make money and you want to go to the stock exchange. You want to make money with the things the airbnb community developed. What we also supported all the time.I am so angry about this behavior, that I will make this public around the world. Already I prepared now on our webiste to report about the negative experience with airbnb. I think, the Investors should now this, if this is the new spirit of Airbnb. You can look at our website: hppts://
www.laketoba.net/airbnb
 .
I hope, we don´t need this webpage and we can go on to promote airbnb and join also the future the community. I made this, that you can forward this and Airbnb can solve the problem and keep a positive spirit and look together for solutions. But we are aware!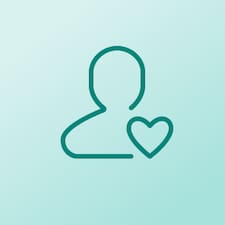 Ratnauli, I'm sorry to hear that you feel that way. The alteration procedure is not an opinion, is a requesting procedure that works the way I have explained to you in the previous message.
What you speak about alteration? The guests made a instant booking. And your software calculate wrong. There is no alteration in the process, where your software makes a imstake. It just sometimes don´t count the people and multiplicate it right with 140.000 IDR. There is the mistake in your software. And you will pay for the mistake of your software!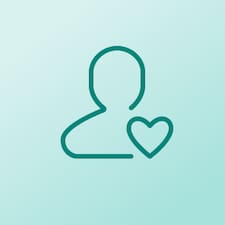 I understand your frustration, but in all the reservation you sent to me in the screenshot there have been alteration requests from the guests. In the following link you will see how alterations work for hosts, and it is the same situation for the guests:
https://www.airbnb.com/help/article/50/
You have also received the alteration confirmation and reservation update per email.Guests and hosts can send an alteration request if they'd like to make changes to a confirmed reservation. If you no longer want to request changes, you can withdraw the alteration request and keep the confirmed reservation.To withdraw an alteration request:1.Find your reservation on Trips
2.Click Review request
3.Click Cancel
Of course, your system send us for example for the booking code HMADFDFBZ5 a reqeust to change the dates, just for another arrival date for a booking two month ahead. With the date I am ok, then I confirm, because I trust an INTERNATIONAL professional Service Provider. You are not an Indonesian banana shop, I thought. But maybe it is better to trust an Indonesian Banana Shop, then a successful……(Try not to make me more angry!)
In the email for the change there is nothing for the price, even you don´t send with this the booking code. You have to click on the button View request. then you can see also the Original Payout 819.659,42 and a payout differnce of 77.146 IDR. With this, even we looked at it, than we think, it is just because it will not be a weekend or something. BUT:: The original payout which is shown in the email is already wrong. The original payout in the booking really was 2.806.103 IDR.
Therefore you make the wrong booking and maybe, which is now getting even more worse, because you charge our guest first the 2,8 million and you just refund her 77.000 IDR. That means you keep the money for you!?????
You think we have, when we are around at our farm, we have all the time all the booking of AIrbnb in our brain and we know each moment all special things about the customers, they are coming a few month later?
We and our guest pay you for a service, that we can make our job. Now I sit already now for more than 10 hours, to research about your bullshit.
Just accept, that you have a bug in your software and that I want to give you the advice, to change the programming, because there has to be the bug. All this is your problem and you have to think now how to make me a professional promoter of Airbnb happy again. This is your job.
Think about this. This for today.
I want now at least 10 Million Indonesian Rupiah for the damage you give to me my husband and to my feelings. We will give the things now to a lawyer in the US. We have good friends there. They will like to fight with you now. Better you pay now the 10 Million and don´t write me stupid things anymore.
Sorry, the last Paragraph was just a draft, out of angryness, which I just wrote down and wanted to delete it. This 4 Sentences was a mistake. I also can make mistakes. I wanted delete it. I wrote above more and then, you have the small window where you can write and I forget there is still something down under and I pressed send. Then I saw that I didn´t delete this sentences. This was more a joke and not a real thing. But what is real is the following:
And also I will tell you , that I publish the chat now directly on our homepage. The world has to know, how AIRBNB is acting. You can follow this here: https://www.laketoba.net/airbnb
Therefore be carefully that you represent the opinion of Airbnb. With this I want to strengthen the positive spirit of the founding of AIRBNB. But if it the new spirit to fight with the customer, then the world has to know it.
I like to read tomorrow: Oh we made a mistake. Of course we transfer your the money and for your attention, for your consultancy work and the effort you have had, we appreciate to send you an travel money of ??? Million Rupiah, which you can use the next 5 years. This would be the solution, which I expect from a company like Airbnb to transform the old old Hotel Business!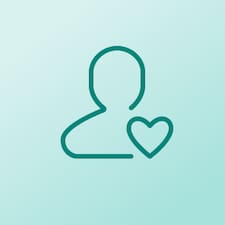 Hi Ratnauli,
Good day! My name is Karen and I'm one of the case managers from Airbnb. I'm sorry that you are being charged more than the 3% service fee.
It shows that the additional charge is for VAT. I was able to see as well the reason why you are being charged is that your country of residence shows Germany.
Thanks for reaching out to us regarding this issue. I've forwarded your inquiry to a member of my team who can better assist you. They'll be getting in touch with you soon.
In the meantime, please feel free to respond to this message with any further questions or concerns.
Best regards,
Hello Karen, it is even getting more and more worse. You just tell me, that you have another bug. I don´t talked about the VAT. The problem is, that your software is calculating wrong, when there is an alteration. Then it will not multiply the amount of persons. This I think is the bug, which caused the initial problem.
But now you open another problem, which lookes like apeared. I have to reseach this no myself. Which I really not want to believe, that you charge us all the time a german VAT. This would b much more worse. I am Indonesianf and I gave all the information in the profile, which you also can see. I just looked again. I attach you the screenprint.
My Husband is a german. He teached me, how to use Airbnb and we decided, that I overtake his profile. this I have done I think around 2 or 3 years ago. I changed the name and address. More I could not change and I don´t know, why your software cannot recognize this. Bugs over bugs, over bugs and still we want to work with it. But all of this is getting even more unbelieveable, that you r company can get so successful with this.
I just want to give reiview on the desktop website, and even this don´t work anymore. What are you doing with this before wonderful Airbnb?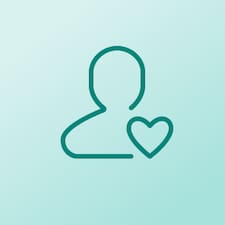 I'll take note of that. I would also want to thank you for letting us know about the issues you are having with our platform. Rest assured that we are continuously working on it. If it's not too much trouble, I would like to ask you to leave these feedback through our page so it will be routed to our products team. Please click on this link for the feedback.
https://www.airbnb.com/help/feedback
Best regards,
I gave the feedback there, but this I already have done before, but until now no reaction. Therefore I will fill the wastebin there again. FI just tell them, look at our webpage, where I publish now all.
Today I got then an Email from the Customer service:
AP, May 8, 07:15 PDT:
Hello Ratnauli,
Thank you for contacting us. My name is Annie from Airbnb specialized department.
A user's country of residence is determined based on available information (like Phone number country, IP address, Payment/payout instrument country, Government ID, Verified VAT ID country), which your VAT rate will then be based on.
Based on the information you provided on your Account at the time these reservations were made, your Country of Residence determined by the system was Germany, because of ID that yuo have provided on your profile.
You can change your ID to a Indonesian one. To change it, please go to your Airbnb Profile, in Edit Profile and under Identification you can delete the current ID and add a new one. Also, you need to add a payment or payout method from Indonesia too. After you do that, please inform us, and we will request a change for the Country of Residence for you.
If you change your ID and you have an upcoming reservation, the reservation will be automatically canceled. So please be aware to make the change when you have no upcoming reservations.
If you do not have a Indonesian ID and payment or payout method, we are unfortunately, not able to request the change for the Country of Residence for you.
Should you have any question feel free to contact us.
Best regards,
Our Answer to the Email from my Husband
Poor helpservice of Airbnb
Sorry, but your system is getting more and more crazy. Around 2 years ago we changed the Airbnb account of my german Husband Thomas Heinle to me. We life together at Lake Toba in the property, where we run the airbnb Business. My Husband also not live in Germany since around 8 years. He is also not taxable in  Germany. When we changed the Name to my name, there was no new validation of an ID reqired.
I pay tax in Indonesia for the Airbnb Business my own. The Business is running in Indonesia, all the money from Airbnb is going to my indonesian bankaccount. Therefore it is taxable in Indonesia and not in Germany.
If you think, that all the reservations will be cancelled, if we change now the ID, then we loose a lot of Reputation, and also AIRBNB has a lot of new problems.
We can continue with the Name of my Husband again. But he is German, but he is not taxable in Germany, because he live in Indonesia. Also by german law their is no VAT to pay, when the Business is runned in Indonesia. Even my husband would live in Germany and the Business is in Indonesia. This then only could be a subject to Income Tax but never for a VAT.
I think, you are international running system. Then you should know the difference between Income Tax and VAT. And a prinziple of the VAT is, that it is a tax, which has to be payed, where the service happend or were the goods are used. Even you buy a camera in Germany and you bring it to Indonesia, then, I get back the German VAT and it is getting subject to the Indonesian VAT. You never heard about of VAT refunds at the airports?
The Business and the property is in Indonesia and has NOTHING to do with the citizenship! Maybe you have to learn the fundamentals about economy before you write email like this.
But if you want to go on like this instead to make your homework and pay us our money, then I will charge you also for teaching here economics and not only law. In one hour for teaching and training before my husband got in Germany 150.-€ per hour. To give you this teaching here, this took him now more than one hour. This you also can pay to the Bankaccount . We can go on like this, or you just make your homework, or we have to look now really for a lawyer, and he will charge from the beginning, but not only 150.- € per hour. You will pay no for your dammage by stealing our time. It is only ridiculous.
Maybe you can find in your whole enterprise someone, who can solve the problem now.
To get the channels now all together and we don´t have to explain everything again to everybody we installed now a webpage for this, where we will post although this email communication. You will find it there: https://www.laketoba.net/airbnb
Answer from Airbnb:
Airbnb Customer Experience
---
AP, May 9, 04:08 PDT:
Hello Ratnauli,
Thank you for your reply.
If the account was on your husbands name originally, changing the name on the account doesn't mean changing the account owner. You can put any name, but the ID will remain.
As I previously mentioned if you change your ID and you have an upcoming reservation, the reservation will be automatically canceled. So please be aware to make the change when you have no upcoming reservations.
I am sorry to hear about this unfortunate situation and your disappointment. Your lawyer is welcome to contact us by sending us a formal letter with detailed request. Please address to the legal department.
Our address is:
Airbnb Ireland UC
The Watermarque Building
South Lotts Road
Ringsend, Dublin 4
Ireland
If you like, you can also send us the letter by this e-mail, and we will forward it to proper department.
Best regards,
Phonecall to us from Airbnb Callcenter in Romania
Miruna from the Callcenter phoned us in the evening of the 10th may. She already researched, that the calculation of Airbnb was wrong. She was the first in the whole story, who was on a way for a solution and she could see, that Airbnb will have a bug in the software. She will to look for Solution. After the phonecall, the communication went on with the chat: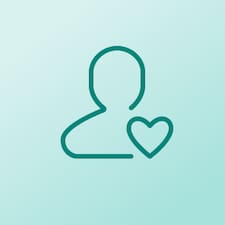 Hello,
This is Miruna from Airbnb.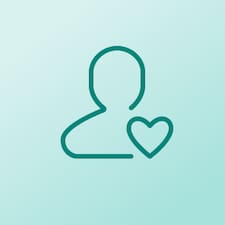 I just messaged your guest, BXXXXXX, to explain the new payments prices. Once I get her approval , I will submit the alteration.
I will notify you once it is done.
Thank you again for your patiance and I wish you have a great day!
Miruna P.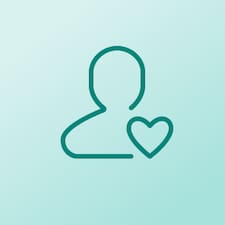 I just altered the reservation with the guests approval. Your new payout is IDR 2809412.12.
Please don't hesitate to let me know if there's anything else I can help you with.
Greetings,
Miruna P.
Hello Miruna, thanks for your clearings. You are the first one, who understood the problem!
But BXXXXXX was only one of the customers, where we have the problem, with the wrong multiplication of persons. I send you in the attachment again the other cases. And all the story you can read on https://laketoba.net/airbnb. I published this all now, that especially also in Airbnb everybody know, about what we talk. Also the people in Airbnb should know, that you are first, who went for a solution and understood that there is a software bug, which caused the problem. It was good, that we phoned yesterday.
Hello Ratnauli,
In this situation I suggest you to submit an alteration request from your side, with the correct price ( the initial one multiplied by the number of nights). I will leave you the instructions below.
If you'd like to make any changes to an existing reservation, you can send your guest an alteration request. This will allow you to adjust the dates or price, or modify the number of guests. You can also switch the reservation to another listing on your Airbnb account, but only before the check-in date.
Simply go to Dashboard > All reservations > Change or Cancel. On the next screen, head to "Change reservation."
You'll be shown a subtotal according to your listing's current pricing settings, which you can adjust according to your needs, should you wish. Be sure to enter a number with no symbols or spaces. You will notice that the system automatically incorporates any cleaning or extra guest fees that you have included in your pricing settings.
Don't forget, the subtotal is the reservation total before Airbnb service fees, which are then adjusted according to the new reservation subtotal.
It's important to remember that any alteration requests you submit are subject to availability and terms and must be accepted by your guest. Upon acceptance, your payout will be updated and the guest will be charged or refunded according to the change in price. If the alteration is declined, the original reservation details will remain as they are.
We also have a Help Center article on the topic:
www.airbnb.com/help/question/50
Phonecall from Miruna from Airbnb
She said, that she cannot open the link to our webpage. She wanted to explain, what the wrote before. We didn´t agreed with it. It is the fault of Airbnb and they have to solve the problem and not we!
Just look at the webpage about all the discussion before.
We don´t do anything anymore. Airbnb make the mistake with a bug in the calculation. We have an instant booking and when the software is doing wrong, then Air bnb is responsible
You just pay the damage and you can thing about of getting us some travel money, this would be the easiest solution…….but we can go the other way!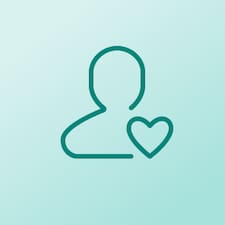 Hello Ratnauli,
I just checked the details with a lead and we took a look at all 7 reservations.
All 7 guests sent an alteration request and you accepted it. It is your responsability to check all the details before you accept an alteration request, as long as it affects your payouts.
Airbnb is not responsible for an action you took yourself and cannot compensate you for this.
We appreciate your hard work as a superhost and your cooperation to make this Airbnb community better,but in this case we cannot compensate for your own actions.
I,however, will offer you a solution and a workaround for this: you can submit another alteration request from your side with the correct prices. I left you all the details above.
Thanks again for your attention, consideration and time.
Greetings,
Miruna P.
We give the price for the property of 140.000 and normal days and 180.000 for weekends. For each aditional person the price is 140.000 IDR.
Your software is not able to multiply by an alteration then the additional persons. This is the bug in your software!
And out of this the mistakes come. And this you have to correct and not we!
You caused the problem and not we. We gave you the price and you forward it wrong! Because you have a bug in your software.
The alteration requests always only have been date changes. Nobody was bargaining around. We put our price to your software. Your software make the mistake.
We have Airbnb as a provider and we and our guests pay you for the service. Therefore you are respeonsible, if your software is not working correctly.
And in the message of the Alteration request, we just see the other dates on the screen. For this we give our ok. Because we don´t look for the details, because we are often somewhere and we don´t have all the bookings in our brain, that we can see, what is the amount then:
We give the prices to you and your software make the mistake. Therefore it is clear. No pay for your mistake and look for programmers, they are able to program a software for a 23 billion $ company.
Just ridiculous!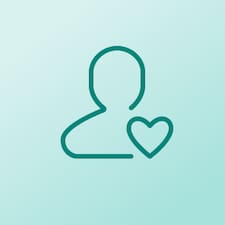 Alteration requests show the pricing system as well, and you have the option to accept or deny them. If you chose to accept the alterations made, eventhough the pricing modified, it means you agreed with the new conditions.
We cannot help with a compensation in this case.
Thank you very much for understanding,
Miruna P.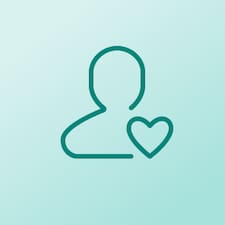 Hi Ratnauli,
I just wanted to follow up and make sure you received my reply to your inquiry. I hope all is well! Please let us know whether we can still be of help; otherwise, we'll close out this issue for the time being.
Thank you for reaching out to Airbnb Customer Experience, we are here for you whenever you need us at: www.airbnb.com/help
Best,
Miruna P.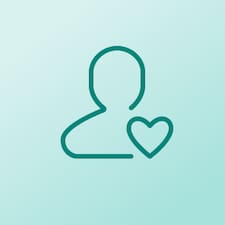 Hello,
This is Miruna, your Case Manager from Airbnb. I wanted to let you know I will be out of office for 2 days, so I will not be able to answer your e-mails. I will gladly help you when I come back, but in case of urgent needs, feel free to contact us here : https://www.airbnb.ie/help/contact_us or at the phone number +1-415-800-5959. I am sure my collegues will be more than happy to assist.
Greetings ,
Miruna P.
Hello Miruna, have nice days out of the office.
Your software has a mistake. That is your problem. If you don´t solve the problem, then the world has to know, how Airbnb is acting and of course we will bring this then in front of the judge.
The problem was caused ba a bug in your software, and for this you are responsible. The alteration request was just a change of date and not of the money. We accept for the date change, with is the first screen of the alteration request and we don´t have to look for the details. We accept the date change, but not the calculataion which is wrong at your software.
Your System make the mistake and we don´t accept the new price, we only accept the new date.
Make your homework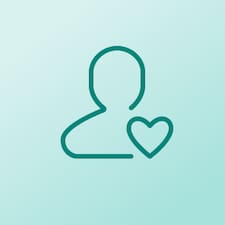 Hello Ratnauli,
We are aware that the sums modify when the process of alteration is made, but you still have the option to accept or deny the request,and all the details are visible on the account.
For the future alterations, please check all the details and for the current problematic ones, please submit a new alteration from your side, with the correct details.
Greetings,
Miruna P.
Here is the alteration request and now make your homework!
You calculate wrong, you solve it.
And what is the worse thing, that you cheat in the case of Balane. She payed already the high amount, but you only wanted to give us the small amount. Yirbnbn wanted to keep the money. This is a judgeable fact.
And of course the last weeks I researched a lot about Airbnb and all the mistakes, you are doing. If you don´t solve the problem now and pay us our money, it will wake up in me the energy to start fighting in a huge scale against Airbnb. I am really angry and will get much more.
Already we researched, how to accuse you in Dublin and who also want to support the accusation with us.
How you are acting in ridiculous. You cheat people with your platform and you don´t want to solve it. The world has to know this!
Think about thisj! I will go on to publish all and will introduce the hashtag #airbnbcheating know.
Still you can stop me, if you excuse yourself pay the damage and make me happy with a amount of travel money for the time already I spend for your bullshit. I tell you this are already 20 hours now……. Consulting lawyers in US, Ireland and Indonesia. The Invoices will getting subject then to the judge.
Still you can solve the problem, because I want to do other things, then fighting with Airbnb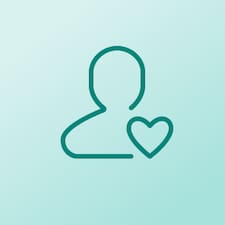 Hi Ratnauli,
Thank you for your patience while I reviewed your case. I appreciate the time you've taken to share your concerns and perspective on this experience.
Based on the information provided, I have decided that we will not be able to compensate you for the difference in price of the alteration because you accepted the alteration conditions yourself.
Thank you again for your understanding and for your valued time and contribution.
MAY 23, 2019 The Next case of the bug
We have an Alteration request of Sharon from. Your Calculation in the software is wrong. There is a bug. In your calculation of the alteration request the software loose the second person. It only charge then the room and the cleaning fee, but not the second person. We loose with this 140.000 Rupiah.
The same problem we complain since 1 1/2 year. We lost with this already around 600 USD.
We wrote all together on our webpage www.laketoba.net/airbnb. You can read it there. Also today I phoned with the hotline.
This problem is getting huge for you, when you don´t solve it. Because you are cheating guests and customers.
I will write now to Sharon about the case.
Thanks for your message — Airbnb Support will reply as soon as a specialist becomes available.
Also we phoned the hotline in the US now for more than an hour. They don´t have a local number. You have to pay the international calling costs. We report about this bug. We also recorded the most of the call. We will publish this later, when we have the time for this. After the phonecall we wrote to Sharon via Airbnb
Hello Sharon, for us it is possible to change the date. This is no problem for us and you are welcome for this.
Only the system of Airbnb has a problem there. They have a bug in there software: In the alteration request they all the time they forget then in the calculation request the second person. The price has to be then 180.000 IDR for the first person +140.000 for the second person +70.000 Cleaning fee. This are 390.000. IDR.
Already I phoned just before more then 1 hour with Airbnb in the US about this case. Maybe they contact you about this, maybe not.
Therefore we have several options. Just cancel everything and just come and pay cash, or we accept the Alteration and you pay the rest , the forgotten 140 cash or we decline the Alteration, you come at the 7th until the 8th and we pay you back the second day.
Or Airbnb makes a solution and will solve this problem now.
Sorry, this should not be your problem, I just have to tell you this. Just take it relaxed and we will see, how it is getting solved. Welcome at the 7th of June!
Yesterday at 11:55 PM
•
Sent from a mobile device
ALTERATION REQUEST RECEIVED YESTERDAY AT 9:48 PM
ALTERATION REQUEST RECEIVED YESTERDAY AT 8:41 PM
Hi Ratnauli,
Thanks for reaching out to us regarding this issue. I've forwarded your inquiry to a member of my team who can better assist you. They'll be getting in touch with you soon.
In the meantime, please feel free to respond to this message with any further questions or concerns.
Best regards,
You can read everything about the bug in your software and all the discussion we already have with Airbnb about this on www.laketoba.net/airbnb.
Today we have a huge meeting with the hotel and restaurant organisation of Indonesia and we will report there about the bugs in the software of Airbnb and how airbnb is cheating the customer. Solve your problem now!
If you don´t solve it, you will get a huge one in Indonesia and also abroad. We start now to collect the facts. And prepare a better software solution.
Don´t make us more angry! We like to support Airbnb, but we are at the point to change. It is your decision!